If your pipe is worn, cracked, collapsed or has sprung a leak, replacement is not always the best option. In many circumstances, there is a need to keep disruption minimal and avoid disturbing the surface layer overlying the pipes in order to excavate down to them. Instead, luckily there are a number of alternatives. Drain Clear Canberra provide trenchless drain relining across Canberra. This enables customers to benefit from new pipework without the need for excavation. We can complete no dig drain lining on commercial and residential pipework, giving your pipes a new lease of life, efficiently and affordably.
Rather than removing the old pipework by digging down to it, the new pipework is fed through the old system.
To do that, we use tough, hi-tech, heavy-duty composite epoxy liners which are fed through the old pipe. This provides a leak-proof lining that is resistant to tree roots and is also able to tolerate high-pressure jetting without issues.
Therefore, there is no excavation or trench: the work is all carried out at one end of the pipe.
The biggest benefit of opting for drain relining rather than excavation is that there is no need to dig up your yard, garden or frontage! Particularly if you have structures on top of the pipes (for example sheds, concrete or decking), having to remove those so that access to the pipework can be obtained is inconvenient. Excavation is also a more costly option than relining.
Not only does avoiding excavation mean your garden and the structures in it remain intact, but it also prevents accidental damage to other underground installations, such as utility cables, water pipes, gas pipes, NBN, electricity or similar.
A pipe liner is also extremely durable as it's joint free and resistant to the common hazards which cause leaks or blockages. It also offers superior performance in comparison to traditional pipework.
We are proud to provide homes and businesses across the Canberra area with the drain relining they need. Our team has more than two decades of experience in all types of sewer pipework, enabling us to tackle challenging projects confidently as well as complete more run-of-the-mill relining work. Our goal is to offer a cost-effective, high-grade service that's geared to meet your individual requirements. Call us now to find out more about our drain relining Canberra-wide or to receive your FREE no-obligation quote.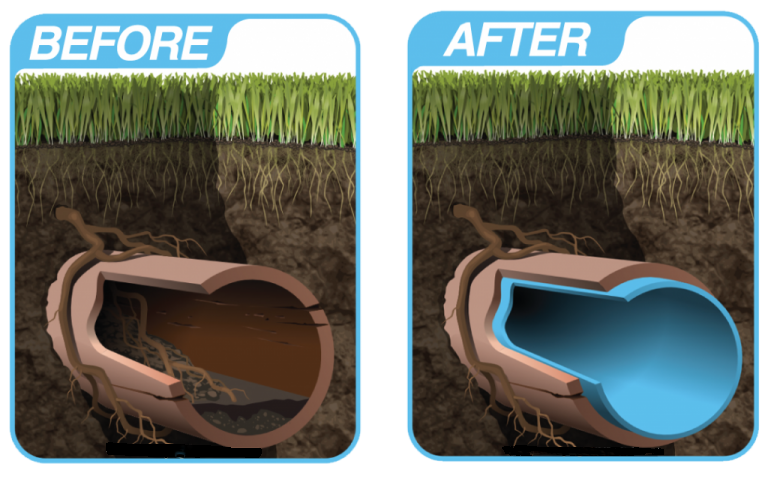 24/7 Available
If you have a drainage problem, blockage or require a Drain Expert to diagnose your drain giving you the best solution, call Drain Clear Canberra.