Drain pipe bursting is a modern technique that involves replacing a damaged or leaking pipe with a fresh, high-quality pipe without disturbing the surface layer overlying the pipe. Over time, traditional pipes can become worn or spring a leak; tree roots can grow into them, disrupting flow and potentially causing blockages. Drain pipe bursting is a form of trenchless pipe replacement technology. Pioneered to deal with compromised pipes which are in tricky locations, drain pipe bursting requires the insertion of a fresh pipe made from high-grade, durable, synthetic matieral, inside the old one. The original pipe shatters into multiple shards as part of the process, leaving the new installation to carry waste. The new installation is the same diameter as the old pipe – there is no reduction in flow.
Drain pipe bursting in Canberra – what does it involve?
With more than two decades of experience in pipe repair and replacement, as well as years of successful trading behind us, we know exactly what to do in order to make your trenchless pipe replacement as fast and smooth as possible. We use high-grade machinery to literally force a new pipe through the old one, using a powerful ramming device. This process causes the old pipe to fracture into multiple pieces, leaving the new, unbroken replacement in the correct location. There are several advantages to using this system, including:
the new installation is ultra-tough high-density polyethylene pipe (HDPE). This pipe is far more durable than older models, particularly when it comes to tree roots!
there is minimal disruption to the surface above the pipe. The process can even be conducted safely beneath structures, as well as under a yard or garden.
HDPE pipe is constructed so that it is heat, chemical and moisture-resistant. This means it can be used safely and dependably in challenging environments.
HDPE pipe and the pipe bursting method is suitable for most 100mm and 150mm pipes. We are also able to use the pipe bursting technique on differently sized pipes in some circumstances.
We offer a one-stop solution to drain pipe bursting Canberra based, whether you need one pipe replacing, or an entire system, we have the capacity to get the job done. Suitable for both domestic and commercial properties, we pride ourselves on offering a competitively priced, flexible service that can make replacing your pipes an economical and straight-forward procedure. Call us to find out more about our pipe bursting services, as well as the other options we have available for keeping your pipes in good condition.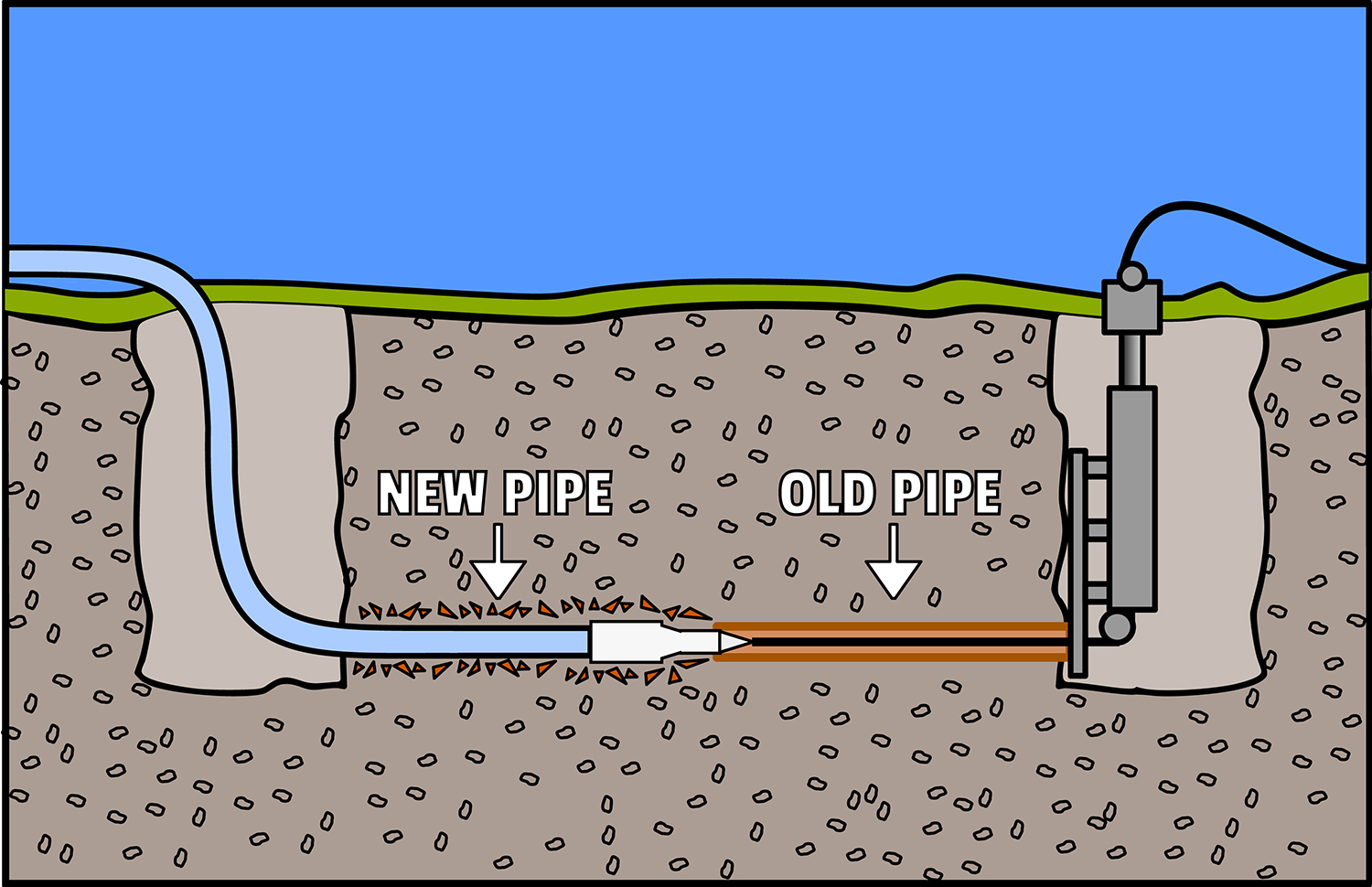 24/7 Available
If you have a drainage problem, blockage or require a Drain Expert to diagnose your drain giving you the best solution, call Drain Clear Canberra.