DRAIN EXCAVATION CANBERRA
Whilst in most circumstances drainage problems can be fixed without the need for a full-scale excavation, there are some circumstances where it is necessary to dig down to the problem pipe in order to provide a suitable solution to the issue. Therefore, if you're in the position of needing a skilled excavation team for your pipework, we can help.
We are a well-established company. In addition, our company consists of highly experienced sewage pipe professionals who can offer a range of different techniques and options for resolving blockage issues and other pipe problems. That is to say, we have the right tools and people to carry out a range of different full-scale drain excavation solutions in and around Canberra, giving you the professional support you need to get the job done properly, with minimal impact to the environment. In addition to drain excavation, we are also able to excavate trenches and pipework for a range of other applications, including:
Water pipes, gas and electricity pipework
Footings
Inspection covers
Pits and sumps
Manholes / inspection covers
Channel grates
Any other excavations as and when required
We use advanced excavating equipment that's not only able to work fast, but also has sufficient versatility to cope with work in challenging situations, including:
Flooded areas
Areas on a gradient
Areas where access is limited
Smaller areas where precise working is required in order to get the job done properly
Moreover, why they will offer other solutions if they believe them to be the most cost-effective and appropriate solutions for your project. When you use us for your excavation, you benefit from:
Some of the best equipment on the market
Identification of the routes which other pipework takes in the area, enabling accurate digging that doesn't end up bursting or compromising any other underground structures
A skilled team who are used to challenging projects
Competitive pricing
Plenty of advice on the options available
Laser levelling of graded pipes and trenches
A professional team who are committed to offering a high level of customer care as well as doing some of the best drain excavation in Canberra that you'll come across.
Last but not least, if you're not sure whether you need a drain excavation for your Canberra home or business, or some other solution, just get in touch with us and we'll be happy to come out and assess the situation, so that we can give you the information you need to make the drain excavation choices that are right for you and your property.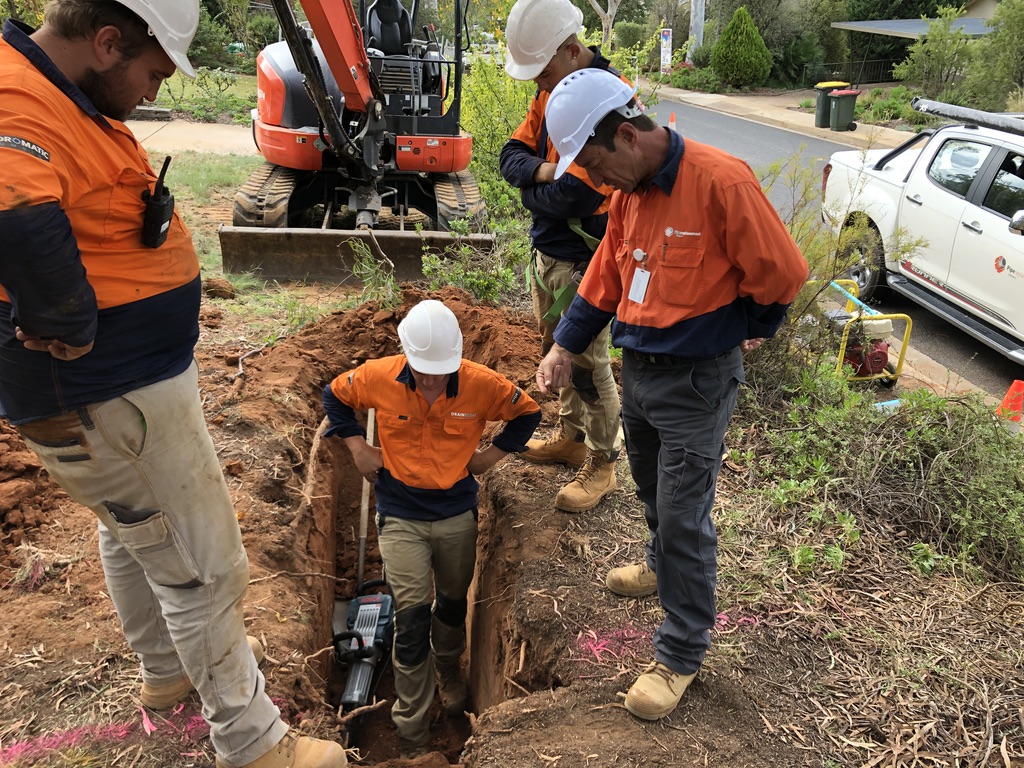 24/7 Available
If you have a drainage problem, blockage or require a Drain Expert to diagnose your drain giving you the best solution, call Drain Clear Canberra.