CCTV DRAIN CAMERA CANBERRA
Do you know what's going on in your sewer pipes? Unfortunately, many people don't have a clue what's happening in the pipes beneath their feet until a blockage occurs. When there is a problem in the pipes, there will be many challengs for solving that. For instance, you need to work out what has caused it and find out where the blockage is located and how best to deal with the matter. This is why a CCTV drain camera Canberra owned and operated is such a useful solution!
We are an experienced drain care company that has sophisticated CCTV equipment that is specifically designed for use in sewer pipes. No matter what surprises your pipework may hold, we can reveal them to you on footage with our drain camera. You will receive the CCTV drain footage with a drainage map showing any drain faults, and the matching locations and depths of these faults on the property
CCTV drain inspection Canberra wide demands high-spec equipment for the best results. Our CCTV kit is some of the best on the market, enabling us to investigate any pipe size from 40mm diameter up to 300mm size pipe, matching locations and depths of these faults on the property. Our camera can penetrate up to 60 metres into the pipework system. If you are contemplating buying a new property, a CCTV drain survey prior to purchase is always a good idea. A tricky bend, complex pipe junction or signs of wear could mean additional expense at a later date – a fact well worth considering when negotiating a purchase price. If you already own or rent a property and notice signs of a blockage, our CCTV is just the thing to use when it comes to finding out what the problem is.
There are lots of different ways in which pipes can become blocked. For instance, it may be caused by a build-up of fat or other detritus through. Or it is due to part of the pipe collapsing or penetration of the pipe by a tree root. By using CCTV, we can see what the issue is. Because it enables us to come up with a customised plan of action that's specifically intended to solve the problem. The CCTV footage also allows us to see if there are any other problems that need attention.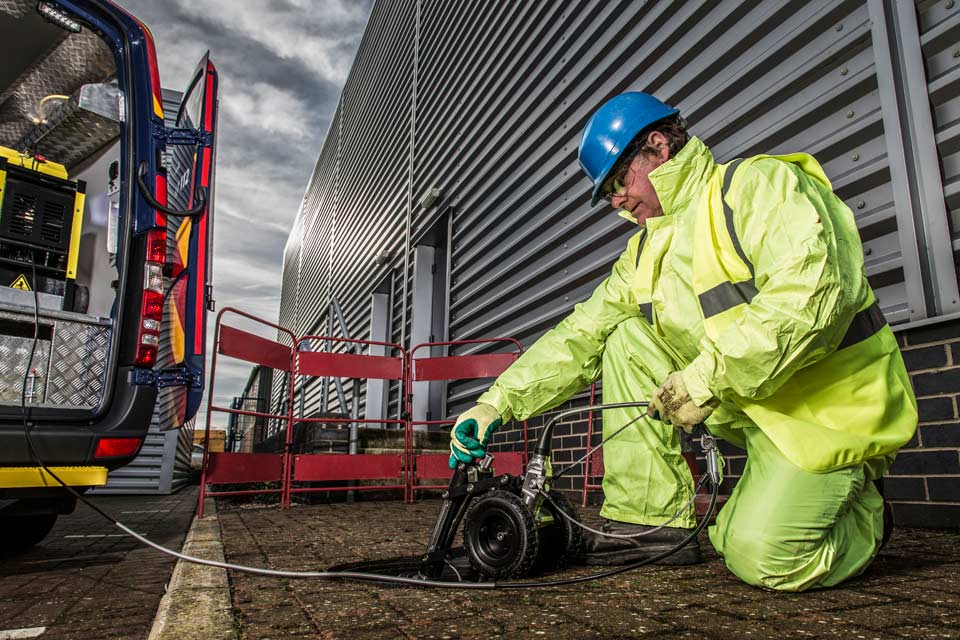 24/7 Available
If you have a drainage problem, blockage or require a Drain Expert to diagnose your drain giving you the best solution, call Drain Clear Canberra.