24 Hour Drain Clear Canberra Emergency Service Available
For emergency service, please contact us at your convenience. Drain Clear Canberra look forward to serving you.
Drain Clear Canberra is an established drain clearing company that operates in and around the Canberra area. We have invested heavily in our plant, ensuring we have the right equipment to deal with blockages of all shapes and sizes. Our inventory includes: electric eel machines; high pressure jetters; and a specialised CCTV camera with pipe locating technology which we can lower into the pipe to get an idea of where the blockage is and what type it might be. We also have access to chemical drain clearers, as well as specialist equipment for removing tree roots and similar incursions.
Drain Clear Canberra:
One-Stop Solution For All Your Sewer
Drain Clear Canberra offers a complete drain pipe maintenance, repair and replacement service, providing everything needed to keep your pipework in good condition and working well. Our team is quick, discreet and thorough. We offer competitive pricing and great value, combining a reasonable cost with high-quality repairs. Call us now to find out more.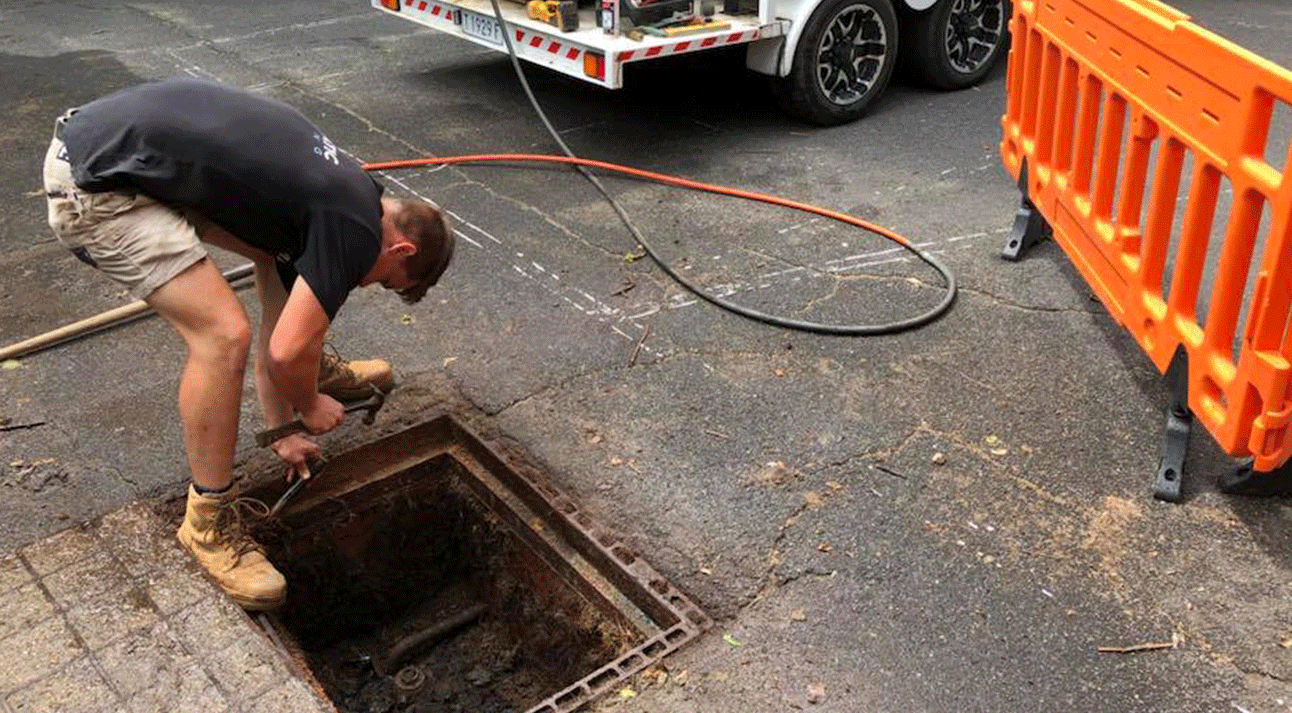 If you have a drainage problem, blockage or require a Drain Expert to diagnose your drain giving you the best solution, call Drain Clear Canberra.
I had a blocked drain that Dan and his team resolved for me. They were prompt in responding, and were on-site quickly to assess the problem, find the root cause, which was roots, dig up the old pipe, liaise with ICON and then put the garden back to how it was prior to the issue. They did a great job and were very professional to deal with. I fully recommend Hydromatic Plumbing.

Brian O'Connor


3/18/2019

Daniel is our go to guy for all things plumbing and has done a variety of work for us over the years including gas fitting, drain clearing and a range of minor plumbing jobs. He is always professional, helpful, easy to deal with and reasonably priced.

gethandcath Constable


3/30/2016

Dave was punctual, professional and described what he was doing. He provided options to us on our blocked pipe which plumbers usually never take the time to do. I have no problems in recommending these chaps.

Henry Warre


5/22/2016

Daniel is reliable and makes sure the job is done properly. As well as that he is very pleasant and easy to deal with.

Heather Byrne


3/28/2016

Having just recently incurred the inconvenience and FEAR ( LOL ) of having to get a plumber in to remove roots from my sewage line, a friend provided me with the phone number of Hyromatic Plumbing. Dan attended and provided a professional assessment and a consultative course of action to be taken, the work was carried out by Jarrod. Their collective trade skills and expertise, combined with their attitude to customer service turned an unpleasant experience into a relieved one !! Thanks Dan & Jarrod keep up the good work, you are highly recommended !!

David Gratwick-Sarll


5/04/2016